I was flipping through Makeup Artist Magazine in my local bookstore the other night when I saw a manicure that jumped out at me from the page. The model was wearing sea-foam, minty green nail polish, with half of the nail covered in chunky golden glitter. I thought the look was really eye catching because the large, dramatic gold glitter really contrasts with the soft pastel shade of the nail. It's perfect for Easter, for adding some glitz to your nails for spring or summer, or for really gorgeous toes that peek out of a pair of sandals. To see more photographs of the NOTD (nail of the day), and to see what nail polishes I used,
First, I painted my nails with two coats of China Glaze Re-freshmint from the Up & Away Collection.
Then, I painted half my nail with a coat of China Glaze Treasure Chest. To make this part simpler, and cleaner looking on your nail, draw the diagonal line first, then fill in the half you want with glitter. You will need to use a few coats to achieve the look I desired, or you can choose to only use one coat, for a less dramatic glitter effect.
I finished it off with my favorite shiny top-coat of all time, Beauty Secrets Fast Finish 60-Second Polish Dryer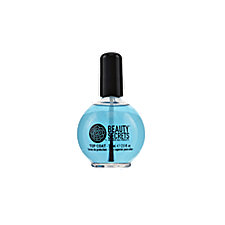 Then, I added some Orly Flash Dry Drops
, which dries your manicure fully within five minutes, and seals your polish in.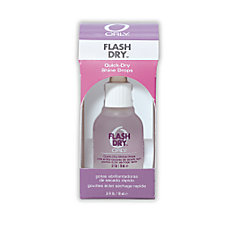 Make it your own:
Instead of using China Glaze Re-freshmint, use your favorite pastel nail polish color.

Use silver glitter, instead of gold, or a different colored chunky glitter altogether.

Add a thin stripe of polish in between the nail polish and the glitter with a nail art brush or polish to separate the halves, and create funky flair.

Change the halves you paint the glitter on every other nail, this will create an edgy effect.

How would you make this nail look your own? What is your favorite pastel nail polish color?
Feel free to use the contact form, or leave a comment below.
[Products were purchased with my own money .]