Like many others, I always went to a salon to get my eyebrows waxed, because after all, no one wants their eyebrows to be unsuccessfully handled. One day, I became curious about the do-it-yourself process of eyebrow waxing, and I've never turned back since. Doing my own eyebrow wax allows me to save money, time, and control the shape and thickness of my eyebrows. Like most reading these words right now, I was nervous about trying it. I am here to break down the process for you into simple, fast steps, and guide you on the materials you will need. To watch this tutorial, see a full product list, and for more tips,
Tips for eyebrow waxing:
Always start with clean skin that is devoid of any makeup, dirt, or oil. Use an astringent if desired to clean the brow area before waxing.
Use an eyebrow brush, a baby toothbrush, or a clean mascara wand to brush hairs in the correct direction.
You can mark the areas of your brow that need to be waxed with a dot, using an eyeliner.
Be sure to turn down the heat on your wax heater, and test the temperature of the wax, before applying the hot wax to your skin. You do not want to burn your skin!
Never, ever wax the eyebrow from above. Eyebrows only need to be waxed from BELOW the eyebrow.
Avoid prolonged sun exposure, acid facial treatments, and makeup for several hours afterward.
Take off a small amount of hair at a time, especially if your brows are thick. You can always go back and apply more wax to take off more hair.
Be sure to let your wax harden in it's packaging after you are finished waxing. For a wax to fully cool and harden, it can sometimes take several hours. If you do not allow it to fully harden, it will make a mess.
Shaping your eyebrow:
I purchased all my eyebrow waxing supplies from Sally Beauty Supply. They are a fabulous destination for both basic and complex beauty supplies used for waxing, dyeing and styling hair, and many other processes.
Products Used:

Jilbere European Waxing System Honey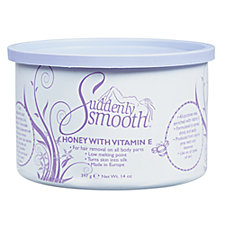 Face Secrets Brow Groomer Brush

Jilbere de Paris European Waxing System Small Non-Woven Cloth Waxing Strips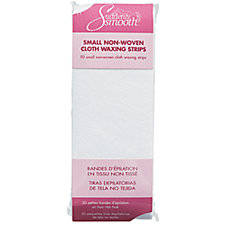 Jilbere de Paris European Wax Warmer
Retail prices for all products can be found by clicking on the above photographs or links. To find a local Sally Beauty Supply Store near you, visit the Sally Beauty website. Sally Beauty Supply is also offering a special promotion at this time for those looking to purchase $100 or more of product. Save $25 on any online order of $100 or more at SallyBeauty.com with promo code 555164. Sale ends March 31st! Here is the link to use this offer: Sally Beauty
.
Questions? Comments? Would you try eyebrow waxing at home? Feel free to use the contact form, or leave a comment below.
[Products were purchased with my own money .]